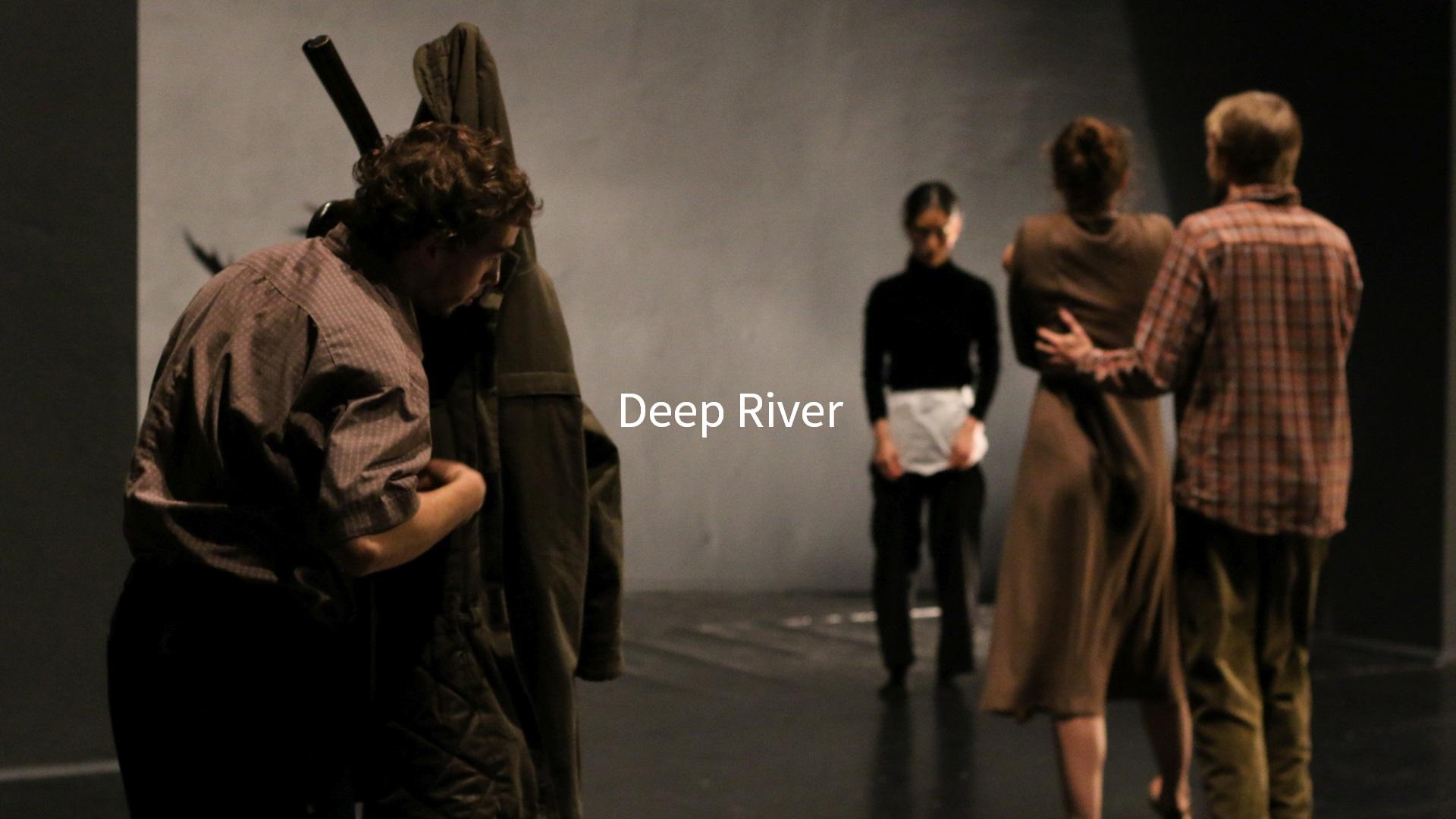 World Première: 24th of November 2016
A young couple which has to hide its relationship faces an older couple driven mad by their role as a happy family. Individual memories clash together till finally a collective memory shines through and the group slowly discloses its secrets.
Möllmers latest work focuses on the gap between reality and fiction through a hyperrealistic aesthetic, defying the logic of time and space.
Deep River takes the spectator on a journey in which two love couples can't exist in the same cosmos. The work creates unexpected connections between the characters which threat the boundary between celebration, suffer, love, loss, structure and madness.
A dark room becomes the setting of a hyperrealistic universe filled with pictures and memories. The scenery turns out to take an unexpected role in this composition of dreams: a chair, a hallstand with coats, a gun and a deer head start to become part of a nightmare. Here, life and death is showcased for everyone to see.
Credits
Direction: Jan Möllmer
Artistic assistance: Tsai-Wei Tien
Performed by: Baptiste Bersoux, Uwe Brauns, Ritsuko Matsuoka, Sophia Otto
Sound composition and arrangements: Jan Möllmer
Music: Clara Rockmore, Paul Robeson, Al Bowlly, Dale Cooper Quartet & The Dictaphones
Production: Peculiar Man
Tour Dates
2016:
24th of November, Pina Bausch Theater, Essen Germany