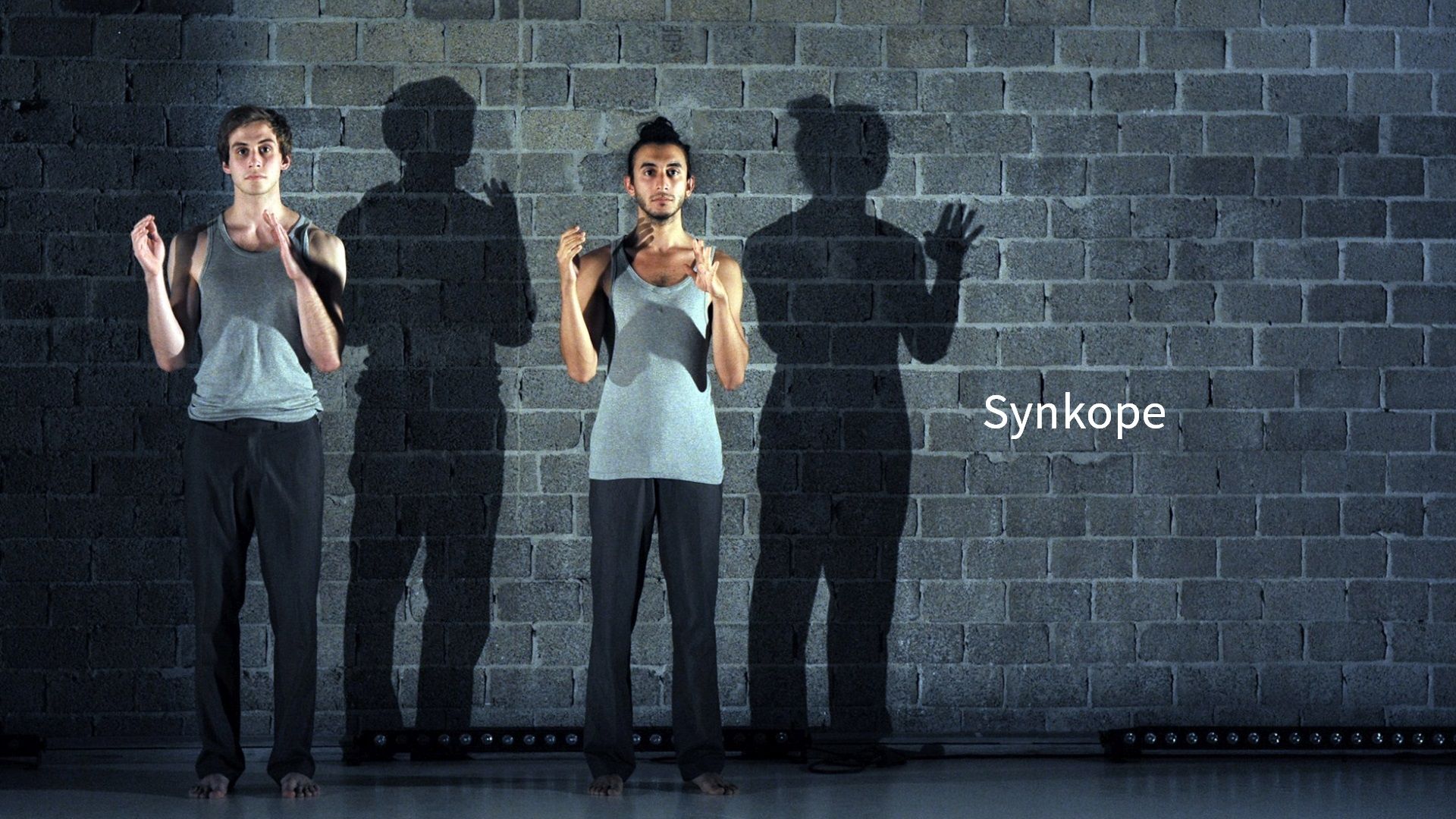 World Première: 28th of February 2013
A syncopation is the moment of pure emptiness and fullness at the same time. The room fills with fleeting movements - a constant giving and taking between presentation and environment begins. Also the thoughts, empty and meaningless, but after all strangely present go into a permanent exchange. An invisible promise of the moments infinity starts to pioneer.
Synkope. Created out of an improvisation of Murat Alkan and Jan Möllmer the work changes in every performance with room and audience.
A film adaption of this work was released in 2014 in collaboration with Simon Baucks.
Credits
Live Version
Choreography and Dance: Murat Alkan & Jan Möllmer
Music: Jazztronik
Production: Peculiar Man in Co-Production with Murat Alkan
Film Version
Choreography: Murat Alkan & Jan Möllmer
Camera: Adrian Bedoy & Torben Köster
Video Editing: Max Fleming & Simon Baucks
Music: Jazztronik
Production: Simon Baucks in collaboration with Murat Alkan & Jan Möllmer
Tour Dates
2013
15th of November 2013, Theater im Pumpenhaus, Münster, Germany
October 2013, Fabrik Heeder, Krefeld, Germany
11th - 12th of July 2013, tanzhaus NRW, Düsseldorf, Germany
2nd of May 2013, Café Ada, Wuppertal, Germany
28th of February 2013, Folkwang University of the Arts, Essen, Germany