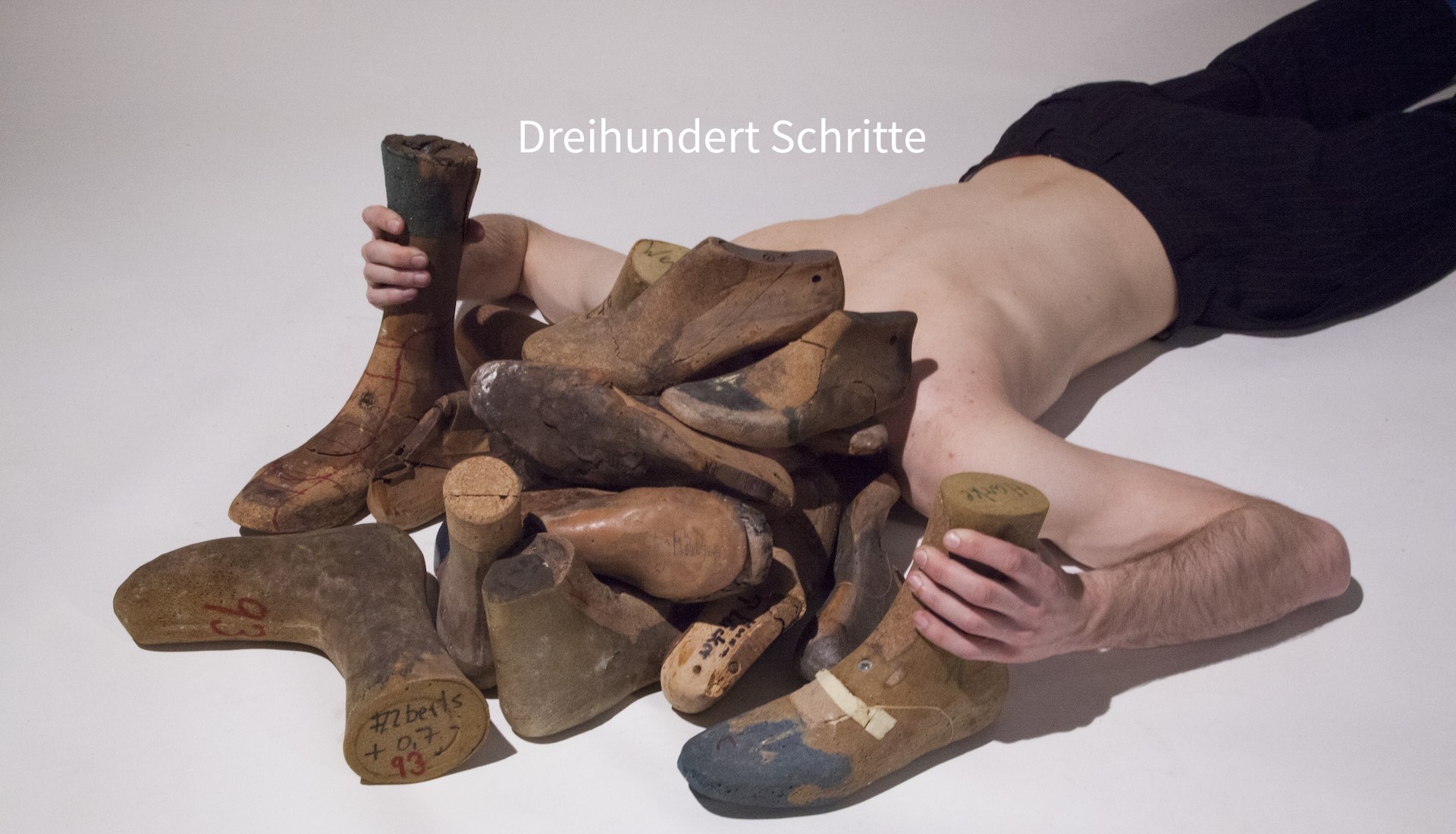 World Première: 4th of May 2018
Embedded in a pool of feet dancers Uwe Brauns and Jan Möllmer go on a journey through the 'forgotten times'. Bidding farewell to themselves and to others they manifest a world of encounters, memories and variety. The 'forgotten times' are dedicated to the forgotten people and the footprints they left behind when they passed by. A show about the rules of life and our wish to be remembered.
Credits
Choreography and Concept: Jan Möllmer
Dance and Performance: Uwe Brauns & Jan Möllmer
Choreographic Assistance: Tsai-Wei Tien
Light Design: Jens Piske
Sound Design: Jan Möllmer
Photography and Graphic Design: Yixiao Cao
A Peculiar Man production, coproduced by die börse.
Funded by Kulturbüro der Stadt Wuppertal, the Ministry of Culture and Science of North Rhein-Westphalia and kind sponsorships by Kunststiftung NRW, Jackstädt Stiftung, Stiftung Kalkwerke Oethelshofen and Orthopädie-Schuhtechnik Noll.
Tour Dates
2019:
5th of June 2019, Fabrik Heeder, Krefeld, Germany
2018:
4th + 5th of May 2018, die börse, Wuppertal, Germany
4th of August 2018, Village Square of Vathy, Ithaca, Greece