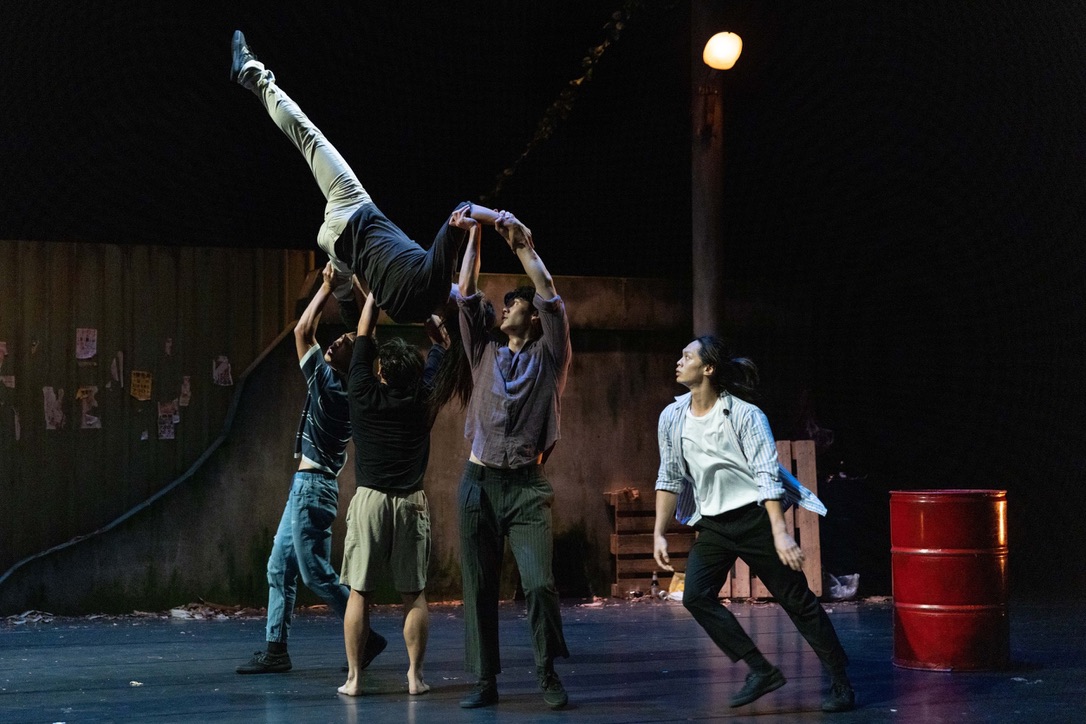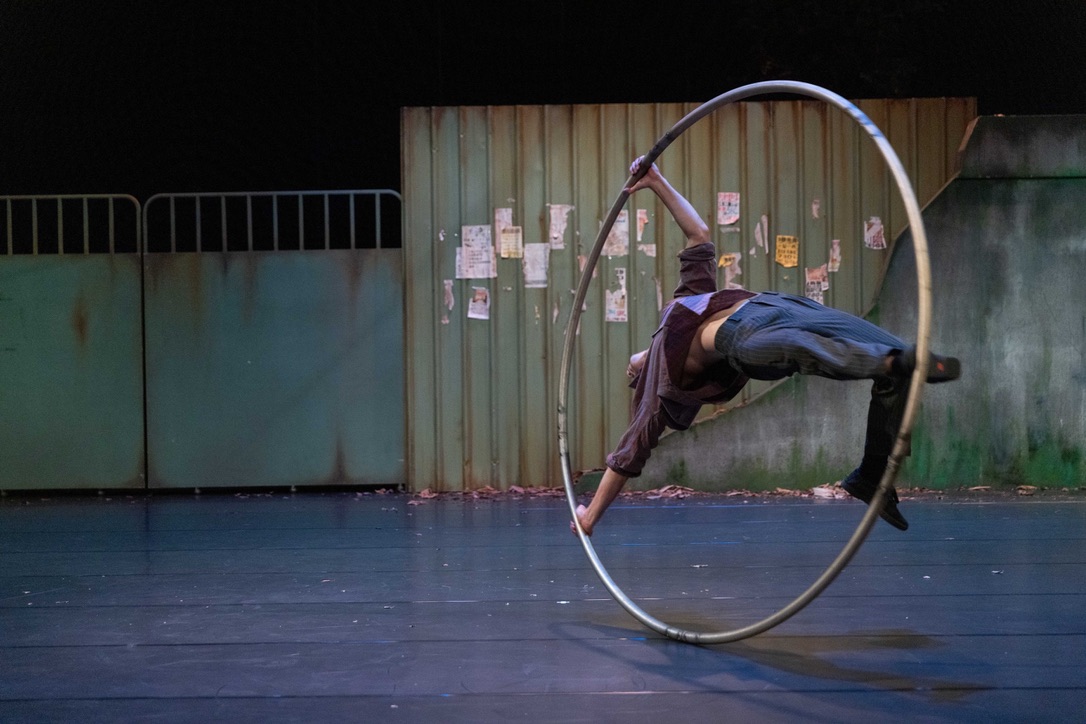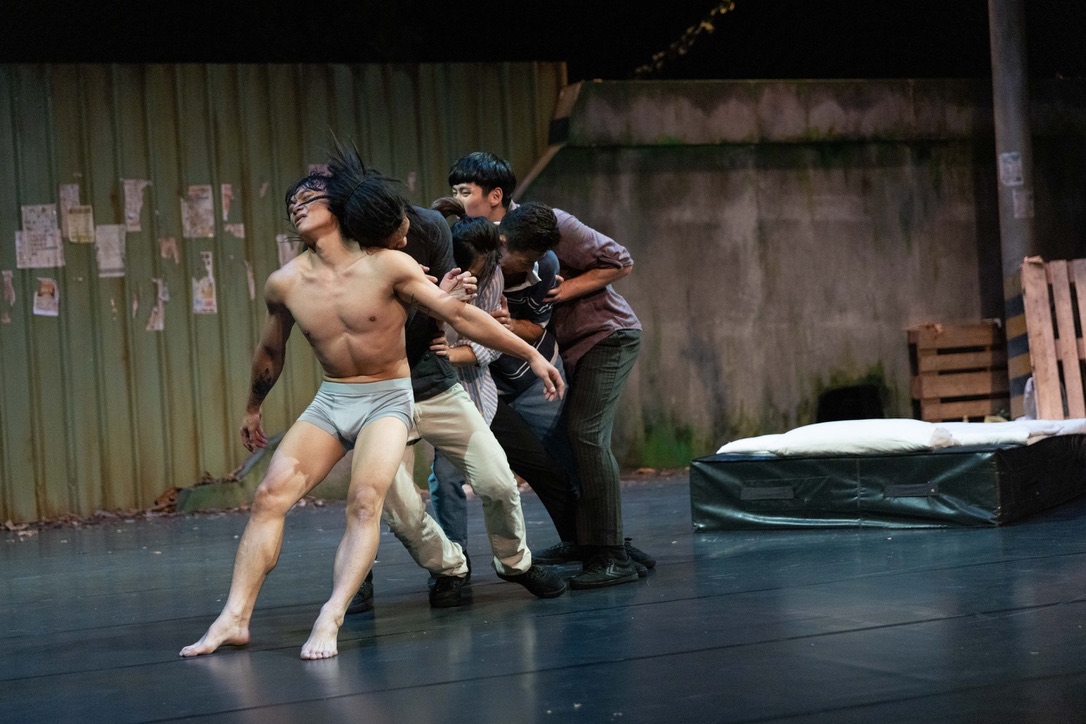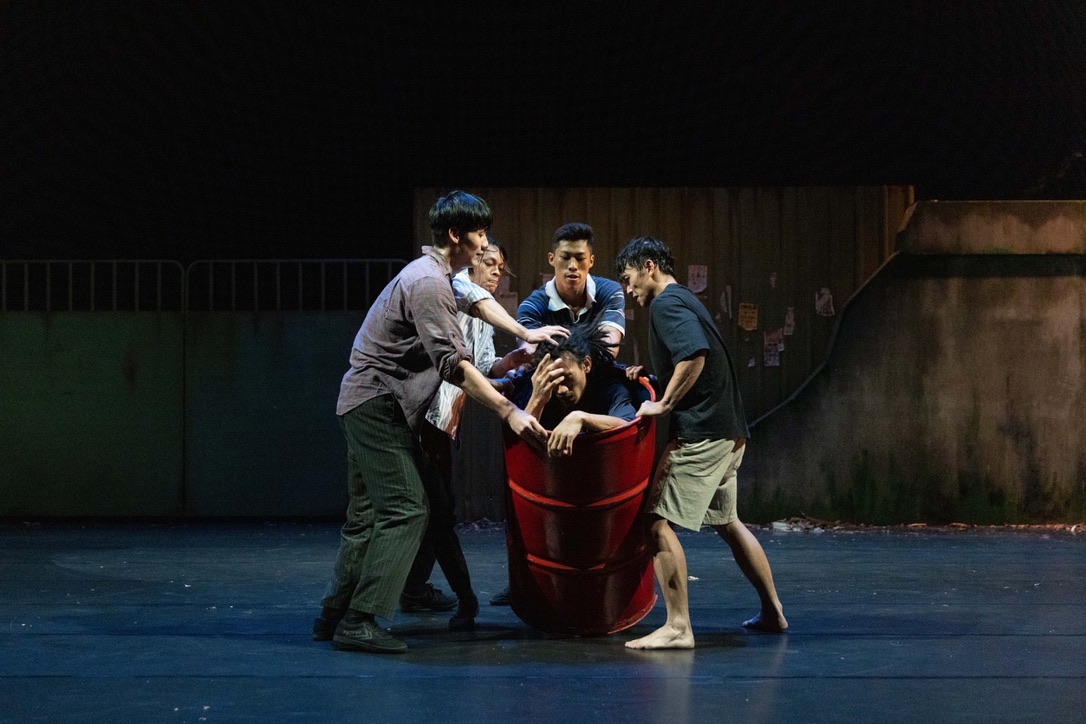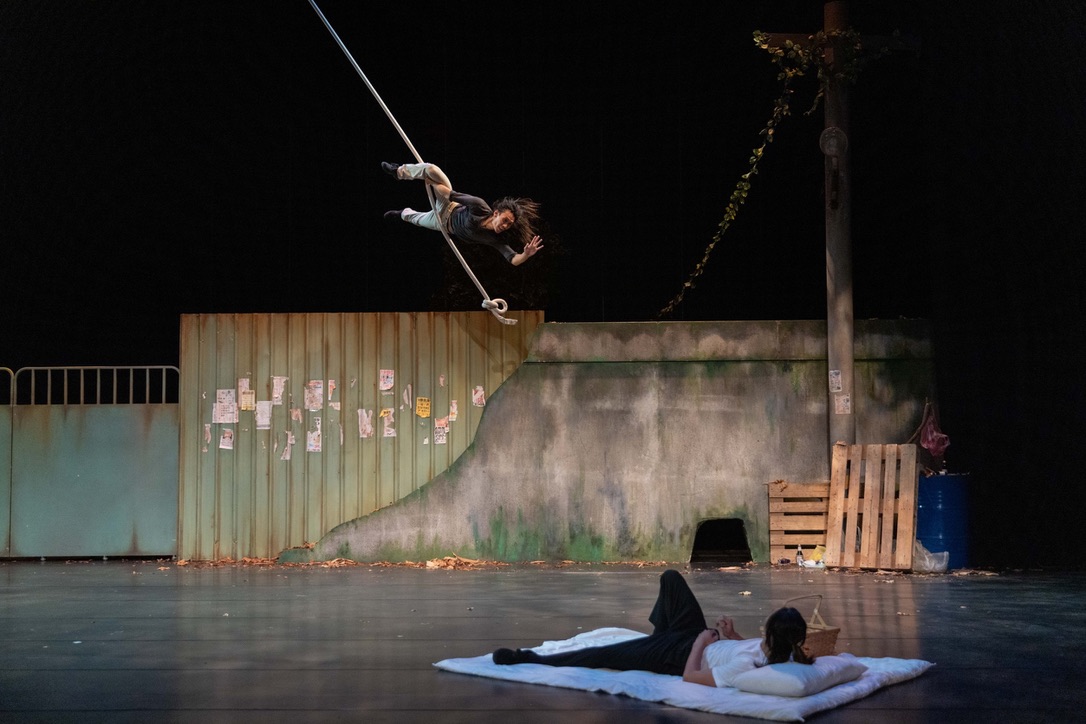 F112B4D4-4631-4AEC-A68B-365C339D0A11_1_105_c
6D66671F-94DA-422F-82E8-C64776ABE884_1_105_c
0EFABD1B-12FE-4694-BE79-E40A9713DFF7_1_105_c
7A86EED2-50DA-429A-A763-D7FBDAD1A877_1_105_c
9FA284F4-CB92-4AE8-83FA-9016FDE03617_1_105_c
D00E5592-37DF-4CAC-ACF0-42E00F29A7D9_1_105_c
Moss
Collaboration with Formosa Circus Art
Moss is a cross country and cross genre collaboration between German dance theatre group Peculiar Man and Taiwanese contemporary circus company Formosa Circus Art. As the final chapter of "Circus Interdisciplinary Trilogy" of FOCA, Moss combines techniques and aesthetics among different circus skills and dance theatre.
In addition to the highly accurate body techniques, this work focuses on the meaning behind the physicality. The skill is no longer just to provide a landscape of entertainment, but to focus on the exploration of human nature, and to peek into the hidden meaning of the characters.
Five performers meet in an abandoned house, covered in ivy. The performers climb onto it, move it, hide behind it. They fall from its top while paying no resistance to gravity. They run around it like the time flows back and onwards, while creating a desire for something that does not or probably cannot exist. In the surrealistic scene, they express how people go through memory, loss, happiness and sadness.
The house becomes a home of forgotten memories and dreams. In this unstable universe between reality and fiction, this work discloses a feeling of aliveness for the forgotten. Like moss, rootless, first plant on earth. It grows on any surface and still it stays ignored. The piece opens questions based on a sense of loss, absence, togetherness and loneliness. Juggling with dreams and soberness it tries to touch the core essence of human inner hesitation, helplessness and uneasiness.
Credits
Choreography and Concept: Jan Möllmer & Tsai-Wei Tien
Performers: Kuan-ting Hen, Wei-chen Chao, Sheng-wei Lin, Chia-hao Hu, Yue-wei Hsu
Producer: Tsung-Hsuan Lee
Associate Producer: Ying-ting Chou, Tai-jung Yu
Stage Manager:Fang-yu Guo
Light Design: Tien-hung Wang
Stage Design: Hsuan-hsun Cheng
Graphic Design: Yi-xiao Cao
Assistant Rehearsal Manager: Chih-lin Ho, Yuan-yang Lo
Prob Master: Ching-te Kuo
Photographer: Cheng-yi Lin & Ken Wang
Videographer: Sheng-chiao Hung, Kun-yan Lee, Kuan-yu Chen
Aerial Technical Setup and Execution: Highplus Creative Co.
A cooperation between Peculiar Man and Formosa Circus Art
Tour Dates
2022:
12th + 13th of November 2022, Taipei Performing Art Center, Taipei, Taiwan
9th of July 2022, Tainan Municipal Xinying Cultural Center,Tainan, Taiwan
11th of June 2022, Chiayi Performing Arts Center, Chiayi, Taiwan
2020:
27th of November 2020, Weiwuying - National Kaohsiung Center for the Arts, Kaohsiung, Taiwan
24th + 25th of October 2020, Cloud Gate Theater, Taipei, Taiwan (

World Première)